VGA – supports a max resolution of 2048x1536px @ 85Hz BUT signal degrades from :
– wire gauge
– conversion to digital
– cable length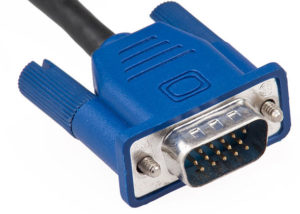 Next all are digital and except for resolution limitation or lack of other functions there is no difference in image quality.
DVI  – supports a max resolution of 1920×1200 @ 60Hz
Dual Link cables and connectors support up to 2560×1600 @60Hz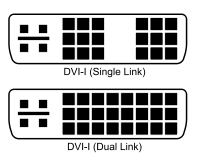 DVI-D vs DVI-I

DVI-D – is digital only
DVI-I – has 4 extra pins that transmit analog signal and support an DVI-to-VGA adapter.
HDMI 1.4 – supports a max resolution of 4k @ 30Hz
 HDMI 2.0 – 4k @  60Hz
it also supports on same cable :
– audio
– network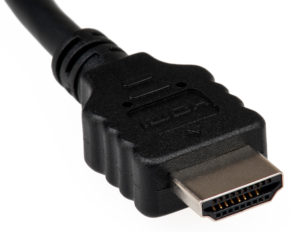 DisplayPort 1.2 – 4k @ 60Hz
DisplayPort 1.3 – 8k @ 60Hz
Has same features as HDMI plus multiples streams on same cable supporting with the use of a DisplayPort MST Hub up to 3 monitors on the same connector.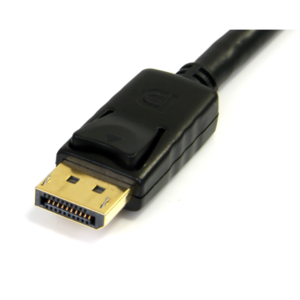 Dual-mode DisplayPort – supports passive adapters to HDMI or DVI
4K resolution or ultra HD – UHD
HD ready -720p – 1280×720 – first to have wide 16/9 ratio similar to full hd so you can play downscale full hd content
Full HD 1080p – 1920×1080
other wide formats between hd and 4k :
1440p – 2560×1440
1800p – 3200×1800
UHD 2160p – 3840×2160 – Ultra HD is 4 time the area of a Full HD resolution, since 4K
True 4K used in the cinema standard is 4096×2160 with a 19/10 wide ratio and not compatible with all existing HD